8 of the best films of 2023 so far
(Image credit: Lionsgate)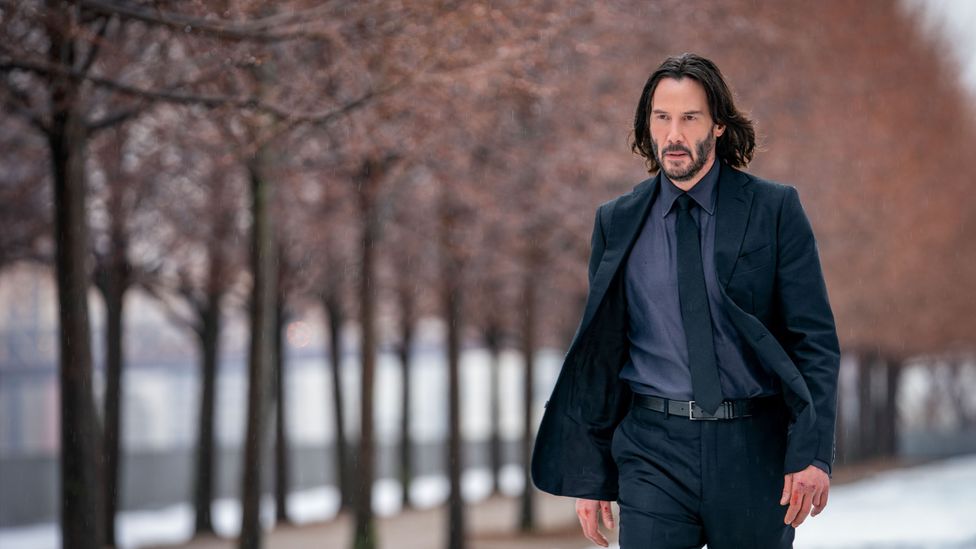 BBC Culture film critics Nicholas Barber and Caryn James pick their highlights of the year so far, including John Wick: Chapter 4, Close, EO and Infinity Pool.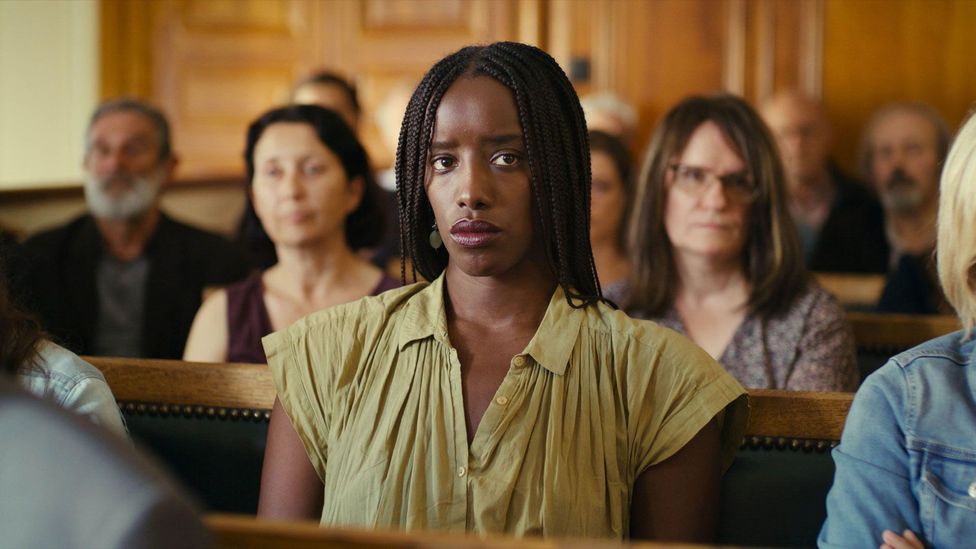 1. Saint Omer
This tough-minded, heart-breaking drama about race, class and motherhood was France's entry to last year's Oscar race, and I'm still mystified as to why it wasn't nominated. Alice Diop puts her experience making documentaries to good use, as she bases her story on the real-life case of a young Senegalese woman in France charged with abandoning her baby on a beach to die. Diop invents Rama, a pregnant novelist who goes to the town of Saint Omer to witness the trial, which plays into her own doubts and fears. As Laurence, the mother on trial, Guslagie Malanda is unnaturally calm, almost frozen in resignation. Kayije Kagame as Rama lets you see her mind racing and her heart pounding as she watches, even though her face is impassive. Diop based her dialogue on court transcripts, but the results go far beyond dry facts on the page to create an enthralling film with two profound and vivid women on screen. (CJ)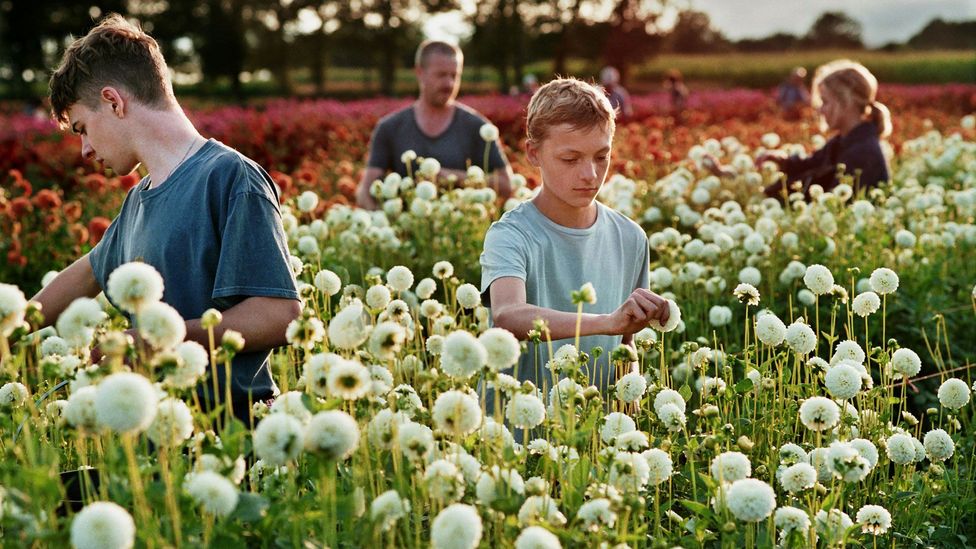 (Credit: Kris Dewitte Menuet/Cannes)
2. Close
Lucas Dhont follows his award-winning debut, Girl, with another delicate yet emotionally shattering coming-of-age drama that is so naturalistic you could mistake it for a fly-on-the-wall documentary. Its heroes are Léo (Eden Dambrine) and Rémi (Gustav de Waele), two 13-year-old boys who enjoy an intimate friendship in bucolic Belgium. But when they enrol in a new school, peer pressure stretches their relationship to breaking point. Superhumanly sensitive to the pains of being a teenager, Dhont understands that it doesn't take overt bullying to make young people feel as if they are under unbearable attack. The boys' classmates' casual questions are enough to change them forever. (NB)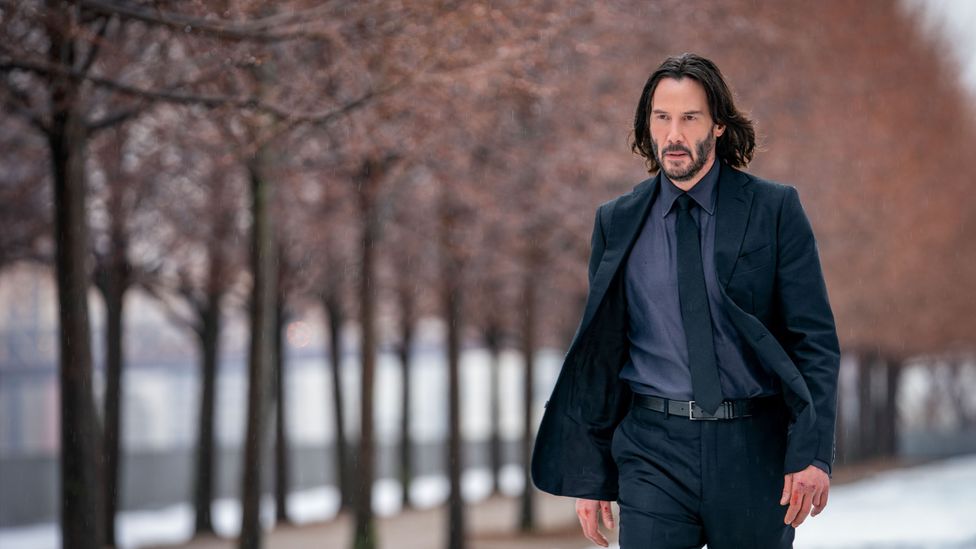 John Wick: Chapter 4 (Credit: Lionsgate)
3. John Wick: Chapter 4
The latest instalment of the artful action-filled franchise with Keanu Reeves as the assassin we root for has no competition for the year's best mainstream, commercial film so far. With a multi-million-dollar price on his head, Wick channels his inner James Bond, globe-trotting through Paris, Berlin and Osaka, trying to avoid being killed. This entry is bigger and splashier than the previous Wick entries, and director Chad Stahelski makes it every bit as visually stunning and entertaining, with action full of martial arts, guns and swords. Reeves' likeable persona helps attach us to a character who long ago lost count of the bodies he has sent on their way. Ian McShane is ever a delight as Wick's urbane colleague, Winston, and the film gives us one more chance to see Lance Reddick, who died recently, as the concierge, Charon. (CJ)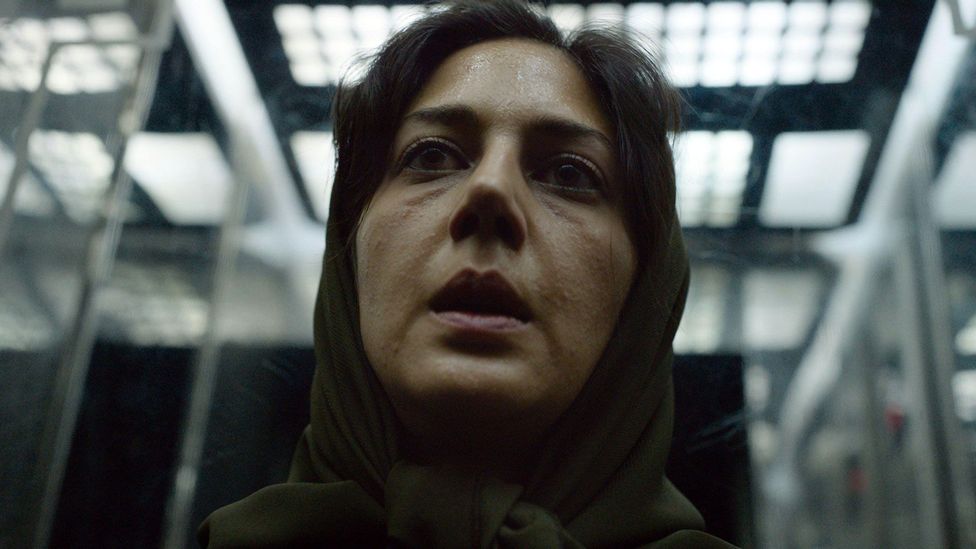 (Credit: Profile Pictures/One Two Films/Nordisk Film Production/Wild Bun)
4. Holy Spider
Ali Abbasi's grisly Holy Spider is based on the true story of a married builder (Mehdi Bajestani) who murdered 16 sex workers in Iran's holy city of Mashhad in 2000 and 2001. Starring Zar Amir Ebrahimi (winner of the best actress award at Cannes) as the determined journalist investigating the crimes, it seems at first to be an atmospheric companion piece to Silence of the Lambs and other big-screen serial-killer dramas. The provocative twist is that some citizens and politicians see the murderer as a local hero on a moral crusade. Behind the generic thrills, Holy Spider is an examination of society-wide misogyny that seems all the more astute in the wake of the Mahsa Amini protests. (NB)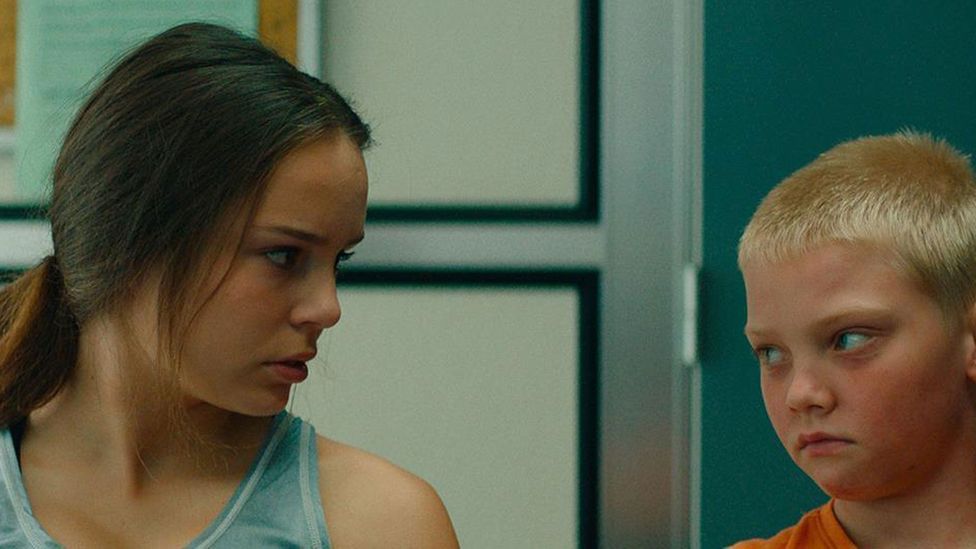 (Credit: Pyramide Distribution)
5. The Worst Ones
Sometimes non-professional actors can seem extremely unnatural on screen, but the opposite is true in this sharp, serious yet light-handed fiction about children and adolescents in a run-down neighbourhood in northern France. The conceit of the meta-drama is that real students are being recruited to play fictional variations of their own stories on screen. That is exactly the process the directors Lise Akoka and Romane Gueret, former casting directors, employed in making The Worst Ones, whose ironic title refers to the bad reputation of the kids who are cast. The two children and two adolescents who star here are captivating, with built-in screen presence, as they deal with and laugh at the callous, middle-aged man directing them. Winner of the top prize in the Un Certain Regard section at Cannes last year, The Worst Ones has an unpretentious ease yet becomes a thoughtful look at the exploitation and voyeurism of filming real lives. (CJ)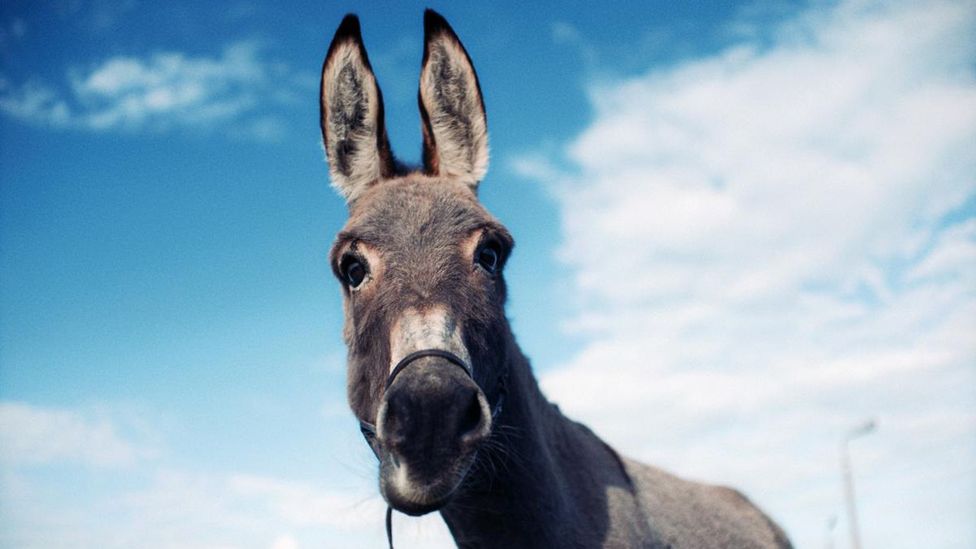 6. EO 
When a Polish circus is shut down, one of its performers, a donkey, is sent to live in an equestrian centre. But he doesn't stay there for long. Instead, our long-eared hero trots across Europe, through a series of different episodes in different genres, as if he is guest-starring in a variety of other films. What unites his picaresque adventures, which were inspired by Robert Bresson's Au Hasard Balthazar, is their anguish at man's inhumanity to man (and man's inhumanity to donkey), and their startlingly psychedelic camerawork, editing and music. Jerzy Skolimowski, the director of EO, might be 84, but he has never been more engaged or energetic. We won't see another film this year that is so extravagantly bizarre, yet so sweet, loving, and mischievous. (NB)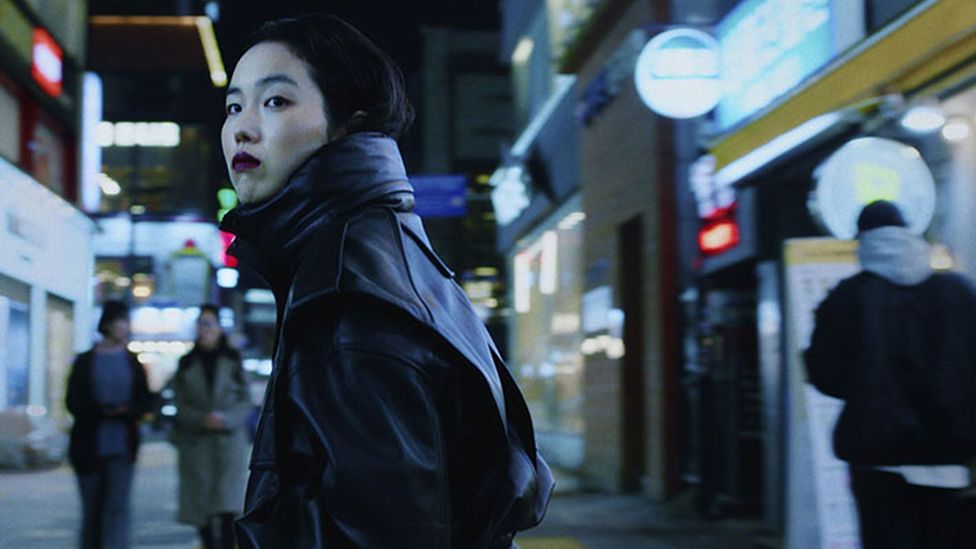 (Credit: Mubi/Sony Pictures Classics)
7. Return to Seoul 
Davy Chou's small-scale film is deceptively ordinary in its premise. Freddie, a Korean woman in her mid-20s who was adopted as an infant and raised in France, travels to Seoul and reluctantly looks for her birth parents. But as it goes on, the story leaps ahead two years, then five, and depicts Freddie's morphing sense of identity in unexpected, thoroughly convincing turns. Is she French or Korean; is her look that of a grunge student or a glam businesswoman; does she want to find her mother or not? Park Ji-Min is vibrant and keeps us off-guard as Freddie, and Chou offers a fresh and bracing style. He sets the story in ordinary spaces – narrow streets, offices, restaurants – with a polished look and intimate feel. The original English title better captures the film's exciting swirl of identity: All the People I'll Never Be. (CJ)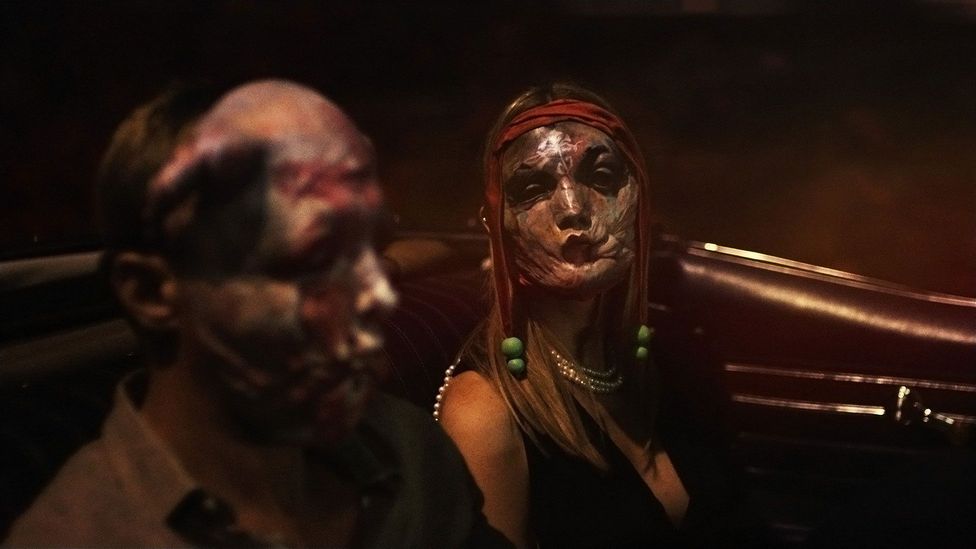 8. Infinity Pool
The latest entry in the burgeoning "rich people have a bad time on an island" sub-genre, Infinity Pool shimmers with reflections of Triangle of Sadness, Menu and Glass Onion, although it's murkier and more toxic than any of them. Alexander Skarsgård stars as a struggling author who visits an exclusive beach resort with his wealthy wife. He discovers too late that the country has a policy of immediate execution for certain crimes, and his holiday from hell gets bloodier, and more jaw-droppingly strange, from then on. It's true that both the character and the film lose their way, but this whirlpool of extreme cinema proves that its co-star, Mia Goth (who is just as impressive in Pearl), is one of the most extraordinary actresses of her generation, and that its writer-director, Brandon Cronenberg, is talented enough in his own right that we should probably stop comparing him to his dad, David Cronenberg. (NB)
Love film and TV? Join BBC Culture Film and TV Club on Facebook, a community for cinephiles all over the world.
If you would like to comment on this story or anything else you have seen on BBC Culture, head over to our Facebook page or message us on Twitter.
And if you liked this story, sign up for the weekly bbc.com features newsletter, called The Essential List. A handpicked selection of stories from BBC Future, Culture, Worklife and Travel, delivered to your inbox every Friday.
;