A 3D Animation Reveals What Paris Looked Like When It Was a Roman Town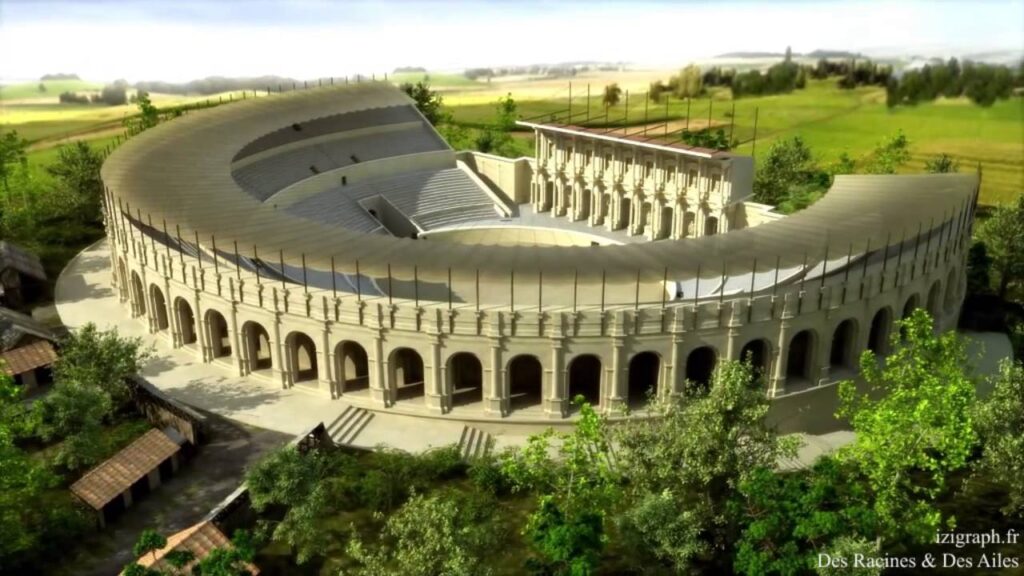 The standard tour of Paris feels like a journey back through time: the Eiffel Tower stands for the eighteen-eighties, the Arc de Triomphe for the turn of the nineteenth century, Les Invalides for the turn of the eighteenth century, Notre-Dame for the mid-fourteenth century, Sainte-Chapelle for the mid-thirteenth century, and so on. But of course, this is much too simple a way of seeing it, since so many of France's historical landmarks have been repeatedly expanded, renovated, or modified over the centuries. (The Louvre, for example, boggles the mind with not just its sheer scale, but also the span of eras embodied by its construction.)
Paris' history also goes much deeper than many tourists imagine. To discover it, they must go deeper in a literal sense, down into the Crypte Archeologique de l'île de la Cité. Conveniently located right next to Notre-Dame, this underground museum contains artifacts of the city as it was 2,000 years ago, when it was a relatively modest Gallo-Roman town called Lutetia, or in French, Lutèce.
On display there as well are some of the animations seen in the video above, which reconstruct Lutèce at the height of the Roman Empire in 3D. The aerial view it provides shows the Ile de la Cité, recognizable today in form but not function: 1,300 years before the completion of Notre-Dame, it had yet even to be occupied by the fortress of its Roman governor.
Long gone is the dominant feature of Lutèce's built environment: its Roman forum, which was located on a choice piece of real estate between the current Boulevard Saint-Michel and Rue Saint-Jacques. But one important fragment of Lutécien public life does survive: the Arènes de Lutèce, l'orgueil de la cité, with hosted spectacles both religious and imperial, as well as no few gladiatorial contests. In this longer broadcast of Des Racines et des Ailes, you can see the 3D reconstruction of the amphitheater woven in with footage of its remains as they look in the modern day. Francophones should note that it also includes an interview with Sylvie Robin, a conservator from the Musée Carnavalet — another essential destination for anyone with a serious interest in Parisian time travel.
Related content:
The Roman Roads of Gaul Visualized as a Modern Subway Map
Take an Aerial Tour of Medieval Paris
A 3D Animated History of Paris: Take a Visual Journey from Ancient Times to 1900
Paris in Beautiful Color Images from 1890: The Eiffel Tower, Notre Dame, The Panthéon, and More (1890)
A Virtual Tour of Ancient Rome, Circa 320 CE: Explore Stunning Recreations of The Forum, Colosseum and Other Monuments
Based in Seoul, Colin Marshall writes and broadcasts on cities, language, and culture. His projects include the Substack newsletter Books on Cities, the book The Stateless City: a Walk through 21st-Century Los Angeles and the video series The City in Cinema. Follow him on Twitter at @colinmarshall or on Facebook.