Liam Wilson vs Carlos Alanis results; Main event, start time; Tszyu rips 'delusional' rival who's out for revenge on family
Aussie Liam Wilson's fight against Argentina's Carlos Alanis is tonight's co-main event.
Referee Chris Flores granted Navarrete a scandalous 27 seconds to recover from a knockdown in the fourth round, with Wilson subsequently claiming that the fight organisers were "out to get him".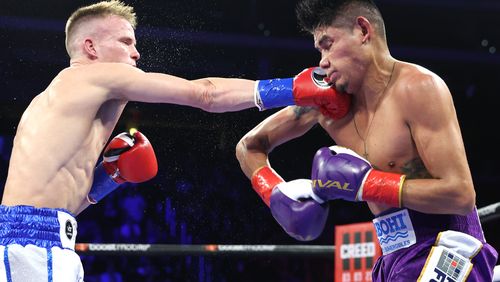 The Queenslander missed a right jab but then followed it up with a strong left-right combination that sent Navarrete to the canvas and looked like it may have ended the fight.
The Mexican got to his feet, before spitting out his mouthguard to buy more time. Wilson said Flores gave him even more time when he put his mouthguard in upside down.
Navarrete then rallied to win the fight by TKO in the ninth round.
Despite the heartache of having his world-title dream snatched away, Tim Tszyu has tipped the promising 27-year-old to be Australia's next world champion. 
"For sure he can win a world title," Tszyu said.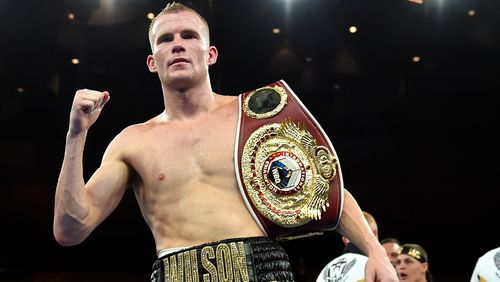 "He was supposed to win against Navarrete in my eyes … Liam has all the skills."
Last week, Wilson called out former lightweight unified world champion and fellow Australian George Kambosos, to which Tszyu said would enjoy watching Wilson step up a division to arrange an all-Australian super fight.
"It's a cracking fight, it would be a great Aussie fight," Tszyu said.
"I think George is chasing other things at the moment, that's only my opinion, but a fight like that in the future (against Wilson) would be a great fight."