St. Barts: A Beautiful Summer Perfume at an Outstanding Price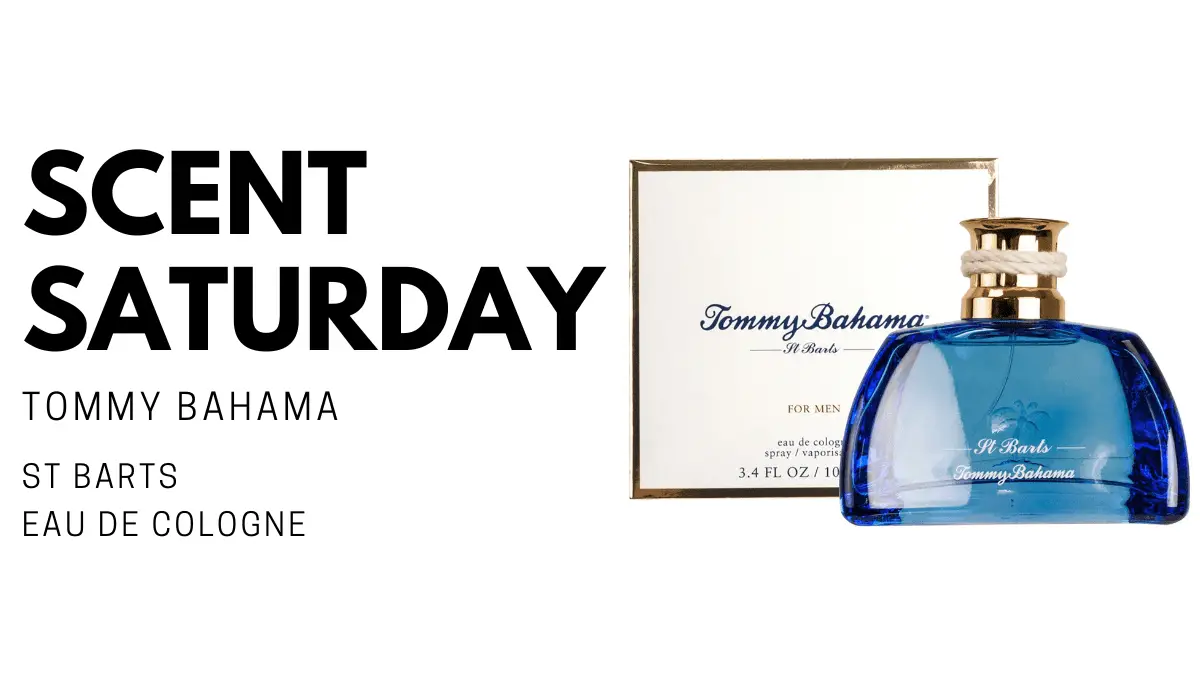 Summer is a rather bizarre time of year. Most Americans first associate summer with a massive break from school, and the legacy of that long and dreamy vacation period instills even adult summers with the feeling of vacation. Yet it's also a time where many areas are affected by scorching heat, unbearable humidity, ever-present insects, and more. It's also a time when many perfumes become absolutely unwearable and must be sadly pushed to the back of the wardrobe.
When I was a new perfume collector, I was obsessed with the idea of creating the perfect wardrobe. It would have a scent for every possible occasion and situation. Most seasonal wears were relatively easy to plan out, but summer was its own beast. Most summer perfumes were either so simple as to be boring, or they were so assertively 'aquatic' that their chemical shampoo-esque backgrounds sent me reeling. There are a few lovely exceptions to the rule, however, and some of them come from very surprising places.
It admittedly makes sense that Tommy Bahama creates quite a few summer-oriented perfumes. After all, they are essentially the beachiest clothing realtor in the business. Most of them are quite pleasant and unoffensive, but they suffer the same downfalls that I previously mentioned. There is, however, one shining exception of the bunch. It's a perfume that takes a very simple idea and executes it without a misstep. Sometimes, that's all you need.
St. Barts for Men Notes

Top Notes: Lime, Tequila, Sea Notes, Agave

Heart Notes: Salt, Guava, Green Notes

Base Notes: Palm Leaf, Vanilla, Musk

The first standout quality of St. Bart's is its price. This is essentially a bargain bin perfume, one that you can pick up at a local Marshall's for twenty dollars (like I did.) Its handsome white-gold-blue packaging might lead you to mistake St. Bart's for yet another polished perfume turd, but the contents are anything but. St. Barts asserts its quality almost immediately upon spraying it.

St. Barts' glistening margarita opening does an excellent job showcasing the perfume's citrus and salt notes. There are also a surprising amount of basenotes that make themselves known relatively early. Whereas many vanilla-musk bases might scan as shallow and cutesy, the base of St. Barts is simply enchanting. It's honestly something that feels more at home in a Serge Lutens perfume as opposed to a random retail release.

Another pronounced strength of St. Barts is how it dries down. As to be expected, the top notes of the perfume sail away quite early – you'll be lucky to catch any hint of citrus sparkle after an hour. But a perfume like St. Barts doesn't really need to preserve its opening because its core is so strong. The bitter herbal counterbalance to the perfume's citruses and sweetness provides a very pleasant, almost-artsy wear through the majority of the perfume's life. Vanilla, musk, green notes, agave, and salt come together beautifully here. In the screaming heat, this perfume is about as suave and as engaging as any aquatic is likely to be.

Its price and pleasantness make St. Barts an easy go-to for summer. It's got the vacation associations, enchanting sunny shine, and lovely core that turn a seasonal staple into a year-round love. At twenty dollars, its an excellent pick for both beginners and experienced wears looking for a low-stakes workhorse. Keep an eye out for this one – this is a ship you'll want to catch as soon as it comes ashore.

You can buy a bottle of St. Bart's here.

The Fandomentals "Fragdomentals" team base our reviews off of fragrances that we have personally, independently sourced. Any reviews based off of house-provided materials will be explicitly stated.

Have strong thoughts about this piece you need to share? Or maybe there's something else on your mind you're wanting to talk about with fellow Fandomentals? Head on over to our Community server to join in the conversation!

[rwp_box id="0″]